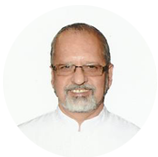 Laya has been a pioneer in the social field. They were creative twenty years ago in the villages and recently in the field of climate change. I've learnt a lot from Laya, which has aided my work in Mumbai.
- Allwyn D'Silva
Head - Archdiocesan Office for Environment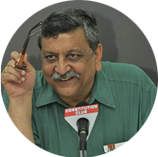 LAYA is one of the unique organisations, which combines grassroots activism and negotiates for Adivasi rights at wide-ranging platforms. It has changed with the discourse on policy issues, be it legal remedies or environmental concerns and has managed to bring the voices of the people to the centre stage.
- Gagan Sethi
Chairperson JANVIKAS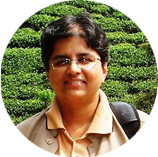 Laya is the only NGO that I know of that works at grassroots levels to provide energy access and livelihoods in tribal villages and also engages in national and international levels policy advocacy on climate change issues. I have always learned something new in every interaction I have had with the Laya team. Best wishes for all future endeavours and intellectually stimulating exchanges!
- Priyadarshani Karve
Director, SamuchitEnviro Tech Pvt Ltd, Pune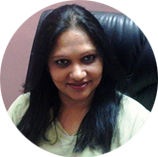 It is always a pleasure to work with LAYA to bring decentralized energy systems and good health to the tribal communities through carbon revenue.
- Sudha Padhamanabha
CDM Specialist, Fair Climate Services Pvt. Ltd.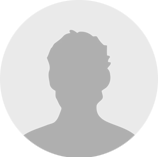 I have briefly interacted with Laya with regards to the issues of energy and climate change. I find that Laya is very sincere about trying to understand the Indian context and reality, and develop solutions appropriate to that context.
- Ashok Sreenivas
Senior Research Fellow, Prayas (Energy Group)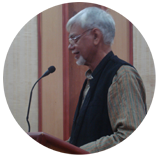 I am honoured and proud to have been closely associated with Laya for over two decades.Laya with its commitment, sacrifice and innovative dynamic leadership has brought peace and happiness among thousands of dalits, tribals and marginal farmers in South India.
- K.C.Malhotra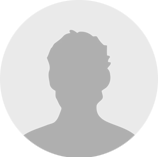 Laya has been a forerunner in recognizing the issue of carbon emissions impacting our environment and climate change that we experience today by creating awareness among those involved in the development of rural communities.
- H.R.Prakash

My experience with Laya has always been great! Astonished with the efforts of a proficient and professional team to stand by communities in sustaining the lives of many through novel innovations.
- Sushant Stanley
Asst. Director The IRDWSI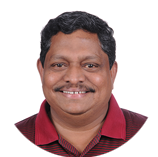 Laya-INECC is a platform for dialogue, sharing, learning and action by enabling ecosystem communities towards sustainable development in the context of climate justice.
- William Stanley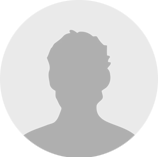 The cooperation between Laya and Misereor has been a long and trustful relationship (about 20years). Misereor has always admired the commitment and competence of the Laya team in order to alleviate and improve the life of those who are discriminated, e.g. Adivasis. We especially appreciated the work of Laya among youth who are the future of India.
- Kesuma Saddak
Programme officer for India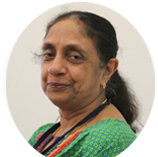 Laya-INECC is a platform for empowering local, marginalized and vulnerable communities and civil society on climate change and alternative green technologies.
- Dr. Sheila Benjamin
Executive Director, SCINDeA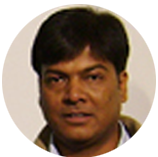 It's been quite sometime that I have known Laya and its individual members. I find them very open, welcoming and eager to learn and contribute. It is very comfortable to work with them. I look forward to a continued association and collaboration with them.
- Ajay K. Jha
Secretary, PAIRVI & Coordinator, Beyond Copenhagen Collective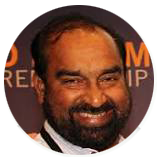 Laya has made a great difference to the lives of the people it has worked with.
- Joe Madiath
Executive Director, Gram Vikas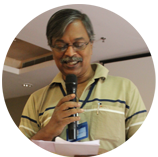 Bubbling with enthusiasm and commitment.
- Pradeep Esteves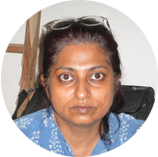 Interacting with the Laya team for the design of their resource center was a memorable experience. Fitting in all their requirements to create an environment that reflected their open, inclusive and interactive style of functioning was a challenge that made designing for laya an extremely satisfying experience. It was a tough project considering the limited resources, but the determination and perseverance of the Laya team saw it through.
- Shabnam Patel
Architect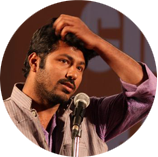 Every time I visit Vanantaram, I feel that this is one organisation that has understood and synced with the rhythm of a community's culture, knowledge and aspiration and works accordingly.
- Debarun Dutta
Program Manager, Drishti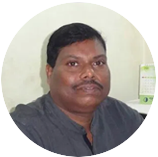 I have been associated with LAYA over the past 12 years. Working with various Renewable Energy programmes and related community-based activities. Each time I experience new insights from the LAYA team. Understanding the local context and trying to offer appropriate environment0friendly solutions is the core strength of LAYA.
- Dr. Benudhar Sutar
Managing Director, DESI Technology Solutions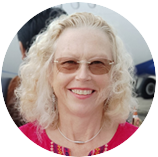 It was great to personally see the projects that Ashakiran e.V. is supporting at LAYA. I am astonished by the transparency of which the projects are carried through, the professionalism and the great care for details. I am very happy to support LAYA, and am looking forward to see the progress made in the future.
-Dr. Cornelia Mallebrein
Ashakiran e.V.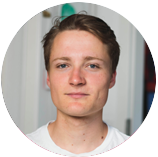 I was really impressed with the farming project. The training is conducted in a very considerate and practical way. I really believe that the methods the young farmers are taught will change their and their communities lives in a very sustainable way
-Jonas Riedel
Germany